When it comes to style inspirations, the catwalk collections are always going to be the places to gage the mood of the season. But, when it comes to what we really want to wear the best place to search is outside the show venues, worn by fashion's elite. Whether you're a total magpie or wanting to try the ever so awkward styles that are trending now, get inspired by those on the spring/summer 2017 guest list by shopping these 10 street style looks now:
Prep for party season now by wearing your sequins all day, everyday. If you're not quite ready to unleash your inner magpie, suppress the shine with a cool-girl T-shirt and a neck scarf swung through your belt loops, ready and waiting to whip around your neck when nightfalls.CREDIT GETTY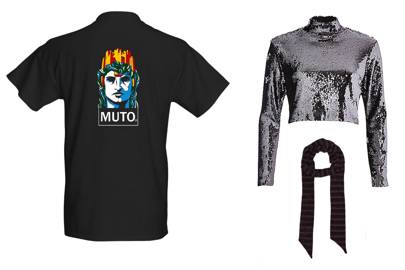 Romulus T-shirt, £38 at Alex Muto, sequined top, £40 at River Island, metallic rainbow scarf, £9.99 at Zara.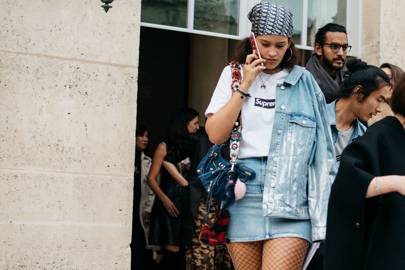 A streetwear T-shirt has become the must-have staple for the fash pack. Countless graphic styles are a regular on the back of those typing away in the Vogue office. Double denim feels like a perfect pairing right now, only to be broken up with Noughties-redux accessories. Balenciaga's city bag might fall on the pricey side but if you are wanting to splurge this season, a classic It bag with a 2016 twist is the right move to make.CREDIT SØREN JEPSEN/THE LOCALS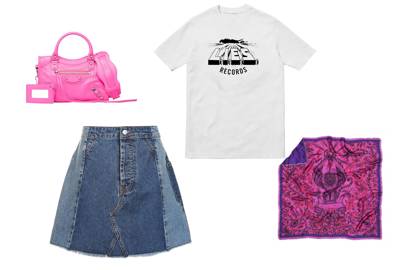 Mini City bag in rose bubblegum, £745 at Balenciaga, L.I.E.S Records T-shirt, £30 at Dover Street Market, double-printed silk scarf, £295 at Emma J. Shipley, denim skirt, £32 at Topshop.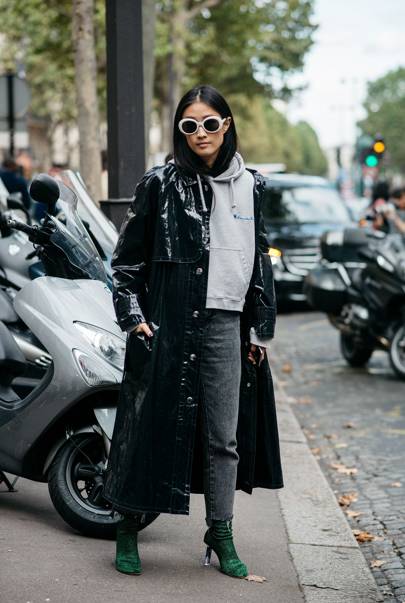 Bring a serious dose of sass to your weatherproof essentials with a long shiny mac. Team with current fashion-favourite counterparts to bring the look alive – a simple grey hoodie and Kurt Cobain-style sunglasses fit the bill right now.CREDIT SØREN JEPSEN/THE LOCALS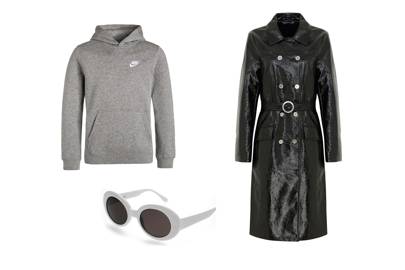 The moddish appeal of a Fred Perry polo shirt is rarely out of favour. Keep the fit neat and your beauty look as simple as the design of the shirt.CREDIT SØREN JEPSEN/THE LOCALS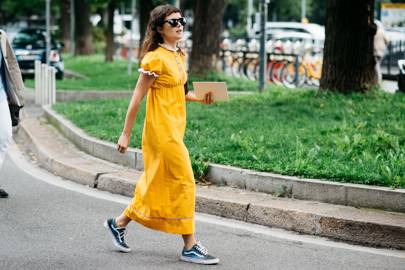 Remove the twee from a vintage smock by teaming it with a pair of trainers (a Louis Vuitton bag swung under the arm never hurts either). An awkward hem length might feel tricky at first, but it will capture the attitude du jour just right.CREDIT SOREN JEPSEN/THE LOCALS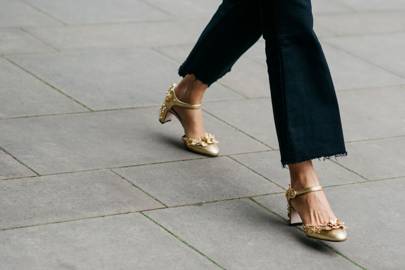 Instantly smarten up your ripped jeans by teaming them with a statement shoe. Whether they're dripping in feathers, sequins or in a metallic hue – minimalists need not apply.CREDIT SØREN JEPSEN/THE LOCALS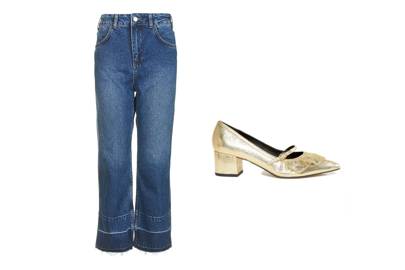 School-girl essentials deserve an upgrade this season. Choose a satchel with a grown-up twist, Mary Janes that look perfect with pastel socks and break the school rules by filling fingers with heirloom rings.CREDIT SOREN JEPSEN/THE LOCALS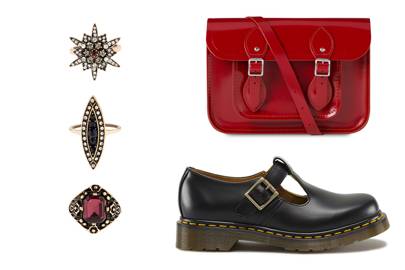 Red patent satchel, £130 at The Cambridge Satchel Company, black leather shoes, £90 at Dr Martens, cocktail ring set, £17 at Accessorize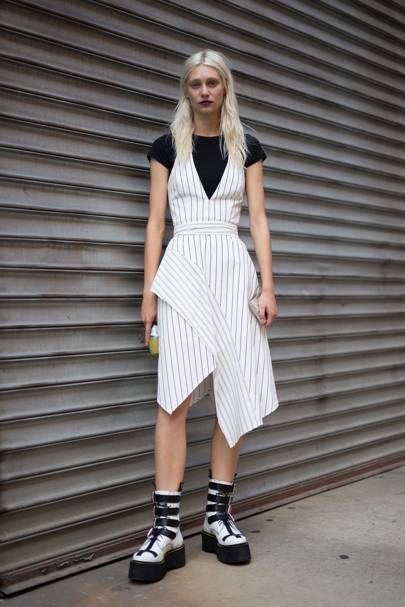 If you want to try a graphic-print cocktail dresses uk this winter opt for one in a monochrome print that feels thoroughly modern. Keep the mood grungy by teaming with unexpectedly chunky boots and a slick of moody lipstick.CREDIT GETTY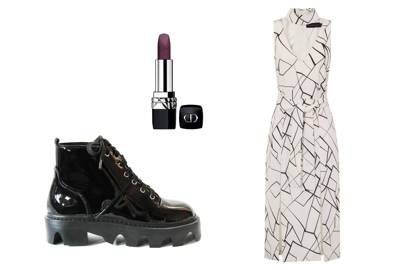 Patent boots, £140 at Underground, matt lipstick in 962 Poison, £26.50 at Dior, monochrome print cheap cocktail dresses, £62 at Lavish Alice.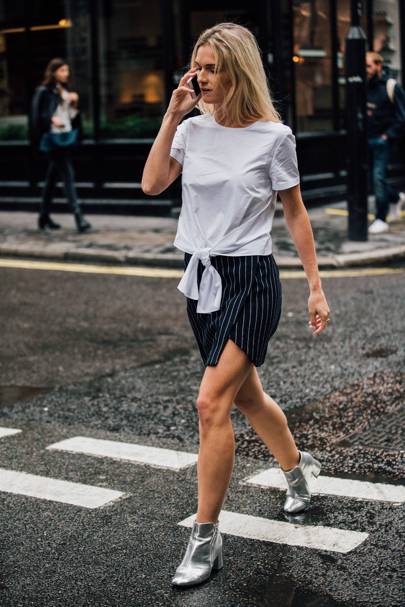 Mini skirt + ankle boots + less-than-simple blouse = a seasonal wardrobe saviour. Whether you're heading for an interview or a first date, by keeping the formula streamlined you can run wild with colours, textures and fabrics.CREDIT JONATHAN DANIEL PRYCE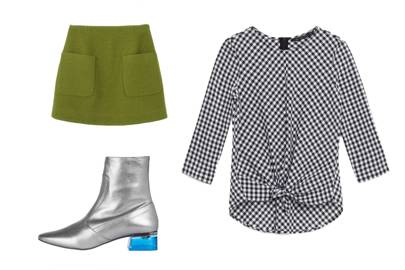 Olive wool skirt, £59 at Cos, metallic perspex heel boots, £82 at Topshop, gingham blouse, £25.99 at Zara.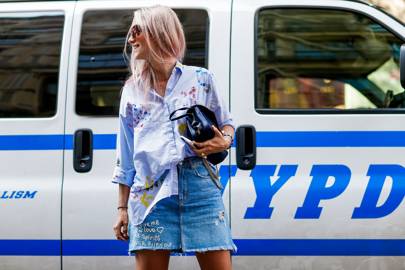 Here is your chance to get crafty – take a banker-blue shirt and make it your own by applying fabric paints in whichever style tickles your fancy. The more unique and slapdash the better.